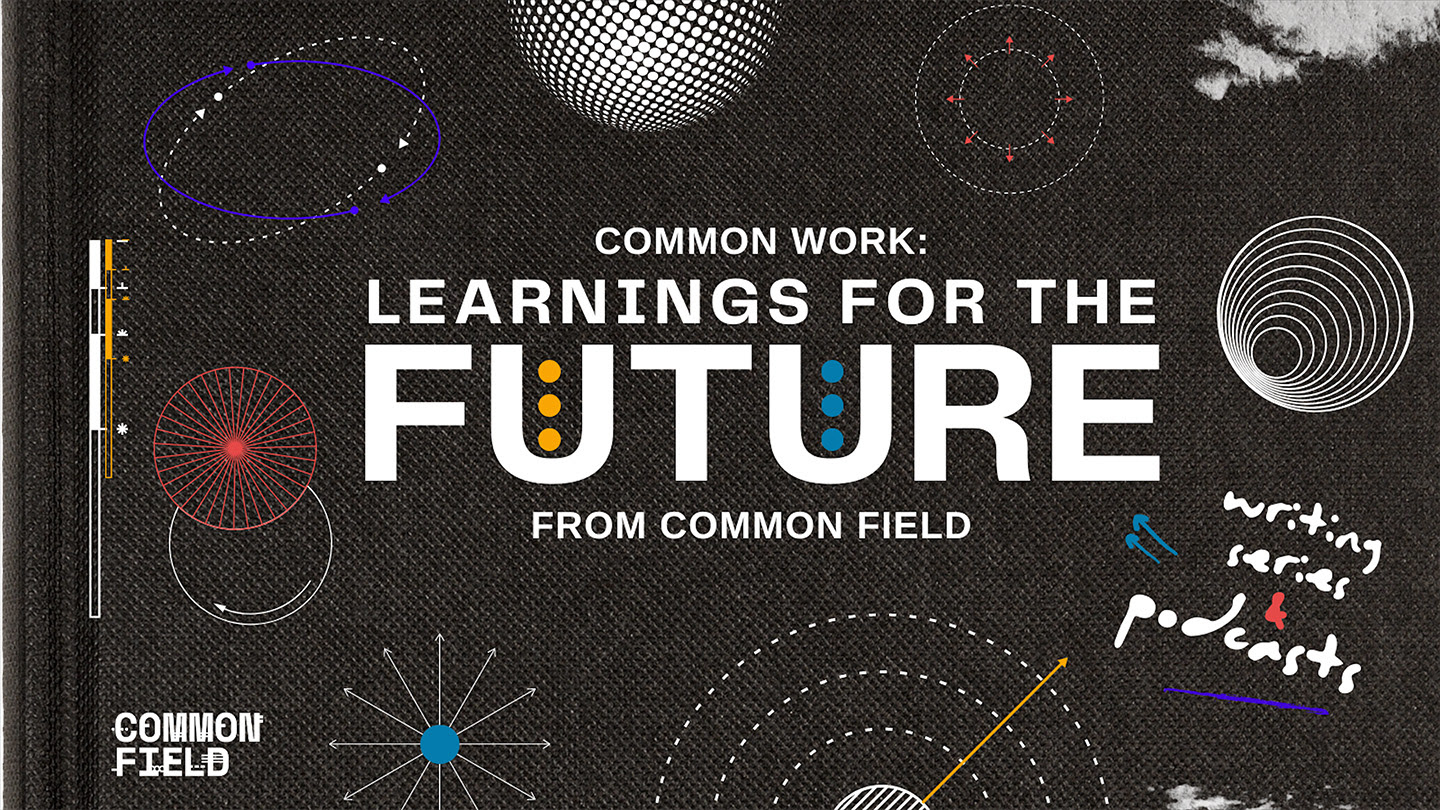 Graphic Design by Alexa Smithwrick

Common Work: Learnings for the Future from Common Field
Launching December 2022

Common Work: Learnings for the Future from Common Field is a podcast and writing series exploring the history of our field, Common Field's organizational journey and the work that is shaping the future today.

This four-part series pairs podcast episodes with commissioned essays around four themes: Foundations, Common Field in Practice, Community Building is Culture, and Sustainability for the Future. Contributors include artists and leaders across the sector including Roberto Bedoya, Vashti DuBois, Mary Bordeaux, Lorie Mertes, and Anaïs Duplan as well as former and current Common Field staff and board members. Alongside this thematic series, the project will also offer a selection of related resources and a timeline of Common Field's life and work.

In December, Common Field be launching the writings, resources, and timeline with Episodes 1 and 2 of the podcast on CommonField.org. In early 2023, episodes 3 and 4 of the series will be released on our site which will remain online through April 2023.

Acknowledgments
Common Work: Learnings for the Future was produced with oversight by Chris Tyler, graphic design by Alexa Smithwrick, copyediting by Nicolay Duque and administrative support from Raquel DuToit. Jack Straw Cultural Center recorded, edited and produced this podcast series. Common Work: Learnings for the Future from Common Field was developed and curated by Sheetal Prajapati in collaboration with the Common Field team. This project and Common Field are supported by the Andy Warhol Foundation for the Visual Arts.


Alongside Jack Straw Cultural Center, Lohar Projects will be a platform host for this project. You can access all components of the project following its launch through 2024 right here. Stay tuned!